#BLACKWOMENPRAY
#BLACKMOTHERSPRAY
THIS IS A CALL TO SPIRIT ACTION!!!!
FOR AFRICAN DESCENDANT WOMEN TO GATHER ON A CALL OF PRAYER FOR 30 MIN FOR THE NEXT 7 DAYS!
GIVING PRAISE FOR THE DEMAND OF JUSTICE, RESPECT AND UNITY WITHIN THE PAN-AFRICAN BLACK COMMUNITY!
SPREAD THE WORD
CALL TIME: EVERY NIGHT AT 9PM EST
DATES: STARTING APRIL 30TH
ENDING MAY 6TH
https://www.facebook.com/events/1461058884185299/
DETAILS BELOW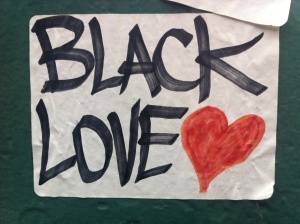 Calling all African descendant mothers/sisters/aunties/prayer warriors/spirit invokers/Christians/Muslims/Indigenous Spiritual Practitioners/Buddhists/Worshipers of Santeria, Candomble/Priestesses/Chanters/Meditators/Goddesses and all Women of African descent who know how to connect with G-d and invoke the power of prayer and spiritual focus.
We know that the negative spirits of racial oppression are manifesting in ways that are oppressing our community both from without and within. We also know that as women of faith (no matter the NAME of your faith) we have the ability to connect spiritually and use our power to make change.
We also know that most of our holy books say that having faith without work is dead. Many of us practice faiths that tell us our battles are BOTH physical AND spiritual.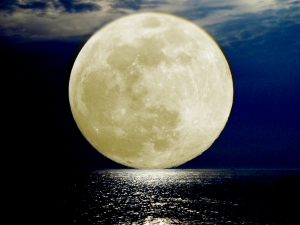 Many of us are involved in MANY different forms of protest against the injustices committed again our community. And many of us are working in the best way we can to keep our babies safe.
But rarely do we link our spiritual power across our diverse spiritual practices to impact change on that level.
That ends today.
The Pan-African Women's Prayer Call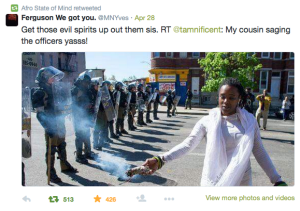 The Pan-African Women's Prayer Call was started by Sakeena Nzingha Kinard, Multi-Cultural Artistic Director, to respond to the inability of women of African descent to collectively use our spiritual power to impact the conditions in our community.
According to Sakeenah:
Many times during a crisis people are highly emotional, people lose faith and become scattered. I created this event to empower our mothers and our sisters to give praise. I believe that the opposite of Fear is Faith and in the midst of chaos one must be calm and focused on the solution.

I was raised to pray in any time of crisis. I chose this time specifically around the full moon when emotional energy rises to gather my community tin prayer. This is a prayer to focus the mind and set the intentions of this movement and decreeing all intentions as a mass force unto the universe.
No matter who you pray to or how you pray, #BLACKWOMENPRAY #WOMENPRAY is asking women of African descent, our mothers, sisters, aunties, grandmothers to commit to tapping into our spiritual power on behalf of our community.
Yes we march. We protest. We build. We gather. We mourn. We focus. We plan. We organize. We pray. We gain spiritual wisdom and apply it to practical reality.
And now we gather virtually to call on our Ancestors and every spiritual being we can invoke on behalf of our people in order to begin to do the spiritual warfare necessary to defeat the negative spirits of racial oppression. Even if you can't "join" or even if you don't "pray" please consider sending your positive thoughts, energy, light and love to the cause of our people.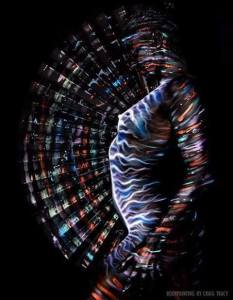 #BLACKWOMENPRAY CALL TIME: EVERY NIGHT AT 9PM EST
DATES: STARTING APRIL 30TH
ENDING MAY 6TH
Call # 712-432-3066 Code: 257037 Time 9pm Est.
Each call will be lead by a different Minister of Faith and there are Ministers of Faith confirmed from around the country East West North South! For more information check out the  facebook event page for this for people to connect. To get in touch with Sakeenah, you can email her at Ms.Sakeenah@gmail.com and you can follow her at @HoneySaki on instagram or at Facebook.com/SakeenahNzingha.
https://www.facebook.com/events/1461058884185299/1461249817499539/
Are you an African descendant woman prayer warrior? How do you invoke your spiritual power on behalf of our community's needs? How can people across faiths contribute their spiritual wisdom and knowledge to help us heal from the negative spirits of racial oppression and internalized White supremacy? Sound off in the comments below!