What are others saying about
Afro State of Mind: Memories of a Nappy Headed Black Girl?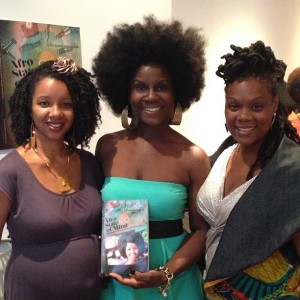 "Afro State of Mind: Memories of a Nappy Headed Black Girl is the best book I've ever read because it speaks to me as a Black woman! Lurie's story is engaging, brutally honest, informative, entertaining and very well written.  It is one of those books that you highlight and go back to reread parts of it again because it explains why you do what you do in ways you didn't even understand."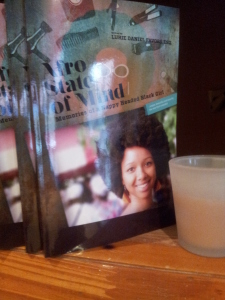 "In a world that daily tells Black women and Black girls they are anything but beautiful, no matter what they look like, hair texture, or body type, it is so refreshing to see a book like Lurie Daniel-Favors' "Afro State of Mind: Memories of a Nappy Headed Black Girl." Lurie is a visionary and courageous voice debunking any notions of beauty that do not include the Black female."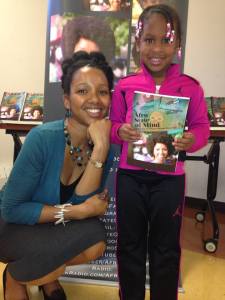 "The perfect combination of humor, vulnerability, and accessible scholarship, Daniel-Favors places her journey toward acceptance of her natural hair in socio-cultural and historical context. Is a hairstyle, the afro, heat or chemically straightened, or otherwise, really that big a deal? Daniel-Favors suggest a resounding "YES!". As she recounts the inaugural presentation of her natural twists on stage during a gospel choir concert in college or horrifying her friend upon reunion in an airport as she would be the only bridesmaid with natural hair, Daniel-Favors takes the reader inside the mind of Black women and girls and the anxiety felt about wearing their afro; kinky or nappy hair growing out of Black people's heads unchanged. As a psychologist and professor, I appreciate Daniel-Favors's narrative for articulating the gendered experience of Black women and girls and the ways it parallels Black identity development through acceptance of one's hair. I think she achieves her stated goal to place natural Black hair in context, while deepening the discourse relative to this topic. Social-cultural and historical fact embedded in personal experiences, her memoir would be a great addition to university-level reading list for courses in Black and cultural studies, women studies, Black racial identity development and the psychology of Black women and girls. For those that love and are committed to the development of healthy self-esteem among the Black women and girls in their lives, this book is also an easy and informative read."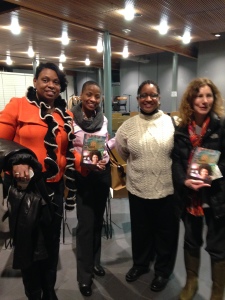 Keianna D.,
"This book is a wonderful mix of history, humor and modern day information that is a perfect piece to understanding a black girls' hair struggles and journey. Lurie did an outstanding job of weaving concrete facts into the book to not only enlighten but also to give perspective and reason as to how and why black girls feel the way they do about their own hair. Myself, also a "black girl", having similar conflicts about my own hair throughout my entire life, found this book to be a key to the riddle, because of how the information resinated with me. With her real world experience as an attorney, it was interesting to read how she was able to navigate within the corporate sector with her nappy hair. For anyone thinking about getting this book, OMG it will be a great read and tool… I promise you'll enjoy it!"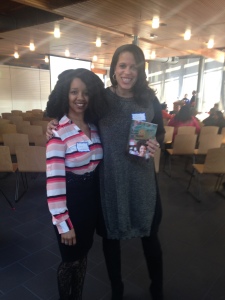 Ladylion,
"Lurie does an amazing job sharing her personal experience transitioning into natural hair all while sharing the historical context behind why African-American women have insecurities with their natural hair. It was easy to relate to her story and also very eye opening when she explains the deeper meaning behind it. The book really forces you to question your own view and perspective on hair in a different way. I work with teenage girls and plan to make this a must read for them. Job well done!"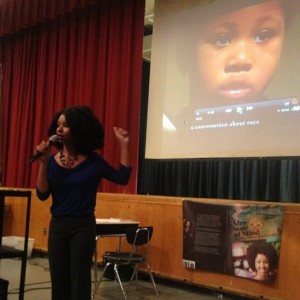 Closet Naturalista,
"Enlightening, Educating, Empowering, Candid Humor! I consider myself a Closet Naturalista, I have been natural for over 15 years, but you wouldn't know it. I hide my natural hair under weaves, wigs, braids and when I occasionally wear my natural hair it's in a blow out state. After reading Afro State of Mind, I understand more clearly my reticence with freeing my natural coif. Lurie strikes a uniquely masterful balance between historical information, humor, and her own hair journey. I could so relate! Actually, all black women will be able to relate. She tells stories of her first relaxer experience, rummaging through drug stores looking for the hair dressing that will keep your relaxed hair straighter, and even allowing the relaxer to stay on your head even though your head was on fire! I laughed, pondered, and cried. It was quite cathartic. Lurie says "in order to appreciate what's on your head, you have to understand what's in your head…" I am beginning to understand….Great read, highly recommended!!"
Sonya C. Ballenton,
"I cannot say enough about this book! Lurie breaks down the root of the black hair hatred issue. This is beyond a chronological story of one woman's natural hair journey; it is a rewinding of the historical and political tape that instilled self hatred in Africans during the Slave Trade. Every action has a reason, and the author keeps the reason for the rejection of her natural hair in the forefront.I loved the humor while at times feeling saddened by the self hatred that continues today. I loved how she encourages us to respect others who are in a different place in the natural hair journey. We must support one another. The author brings out points from the movie, "Good Hair," that did not cross my mind. The author emphasizes the point that one cannot separate black hair hatred from slavery than one can separate a tree from the seed from which it grew. Ultimately, the author says we cannot deal with any type of outward representation of self hatred without first dealing with what is in our minds."
Eva H. Barry,
"Such an important book, for all women of African descent. As the American born daughter of immigrants from Sierra Leone, this book helped to illuminate the layers of self-hate, I carried around with me for a long time."
Get your copy of the e-book today for a reduced #BlackOwnedBusiness #BlackOutBlackFriday price!