A Dynamic Speaker & Powerful Wordsmith…
Lurie Daniel Favors is an attorney, a dynamic speaker, prolific writer and a superb moderator dedicated to racial and social justice. Her speeches and writings on race, politics, culture, education and the impact of history on current racial dynamics challenge audiences to grow beyond their comfort zones – and to appreciate the process.
Her fast paced and lively presentations take listeners on a journey as she empowers them to re-examine their history, re-evaluate their belief systems and to imagine new possibilities. Lurie engages audiences at colleges, universities, schools, conferences, corporations and non profits organizations. Check out her list of popular speaking topics below.
Do for Self: No Longer an Intellectual Debate
Bring that College Home: The Role of Black Student Activism
Sankofa Leadership: The Importance of an Active History
Afro State of Mind: The Evolving Politics of Hair, Skin Color, Identity & Gender
Ain't We Women? Building Bridges One Sister at a Time
HERStory: Re-framing the Narrative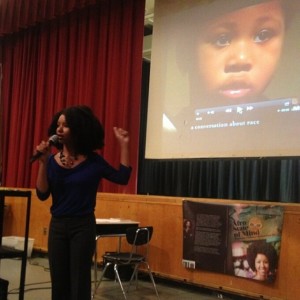 Diversity In Education:
Race, Racism and Culture in the Classroom
Systematic Factors: Breaking the Cycle of Educational Underachievement
Brainwashed: Cultivating Media Literacy in Minority Communities
Knowledge of Self as Violence Prevention
Challenging the School to Prison Pipeline
Words as Weapons: Lesson's From The Great Debaters
Diversity in Business:
True Diversity Values: Moving From Rhetoric to Implementation
Different v. Deficient: The Power of Perspective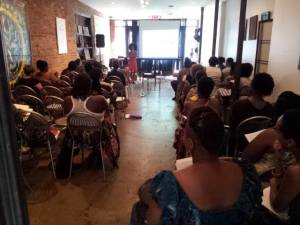 Click here for information on how to bring Lurie to your institution.