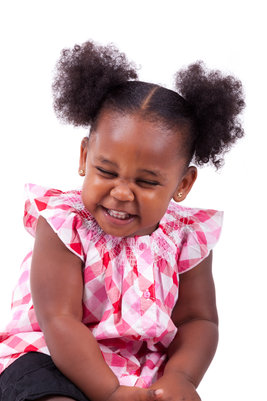 This weekend was full of win. FULL. OF. WIN!
First we have a fantastic turn out at the "Raising Confident Kinky/Coily/Curly Haired Kids" event. One thing is true—our community is full of parents and educators who are very much concerned about the welfare of Black children. It was an honor to share the stage with Ama Karikari-Yawson as she read her new children's book Sunne's Gift.
We had a wonderful time and I will provide a complete and full report in my next post. I'm also going to include some parent resources in that post so be on the look out.
The positivity continued on Sunday when #HubbyFavors and I sat down to watch Black Girls Rock! Award show. And let me tell you—it was awesome. When people ask me how they can help Black kids maintain a high sense of self-esteem, events like the Black Girls Rock! program and show are one of the things that comes to mind.
According to the group's website, it is focused on youth enrichment with an emphasis on empowerment via mentoring relationships. They host a Saturday Enrichment Institute based in New York City and a two week summer immersion program called the Black Girls Rock! Queens' Camp for Leadership and Excellence.
BLACK GIRLS ROCK! Inc. is 501(c)3 non-profit youth empowerment and mentoring organization established to promote the arts for young women of color, as well as to encourage dialogue and analysis of the ways women of color are portrayed in the media. Since 2006, BLACK GIRLS ROCK! has been dedicated to the healthy development of young women and girls. BLACK GIRLS ROCK! seeks to build the self-esteem and self-worth of young women of color by changing their outlook on life, broadening their horizons, and helping them to empower themselves.
The group is probably even better known for its annual Black Girls Rock! Awards show, which aired last night on BET. It was a two-hour event that celebrates the beauty, strength and dynamic power of Black girls and Black women. This empowering and beautiful show featured performances from Janelle Monae, Ledisi, Kelly Rowland, Jennifer Hudson, Sevyn Streeter, Amber Riley, Alice Smith, Eve and Misty Copeland and the illustrious Patti LaBelle.
The awardees included Marian Wright Edelman (Social Humanitarian Award), Venus Williams (Star Power Award), Misty Copeland (Young, Gifted and Black Award), Ameena Matthews (Community Activist Award), Mara Brock Akil (Shot Caller Award), Queen Latifah (Rock Star Award), Patti Labelle (Living Legend Award) and the M.A.D (Making A Difference) Girls: Brooklyn Wright, Mary Pat Hector and Ty-Licia Hooker.
You can see just from that list that this was a power packed, star-studded event. But for me, there was something even more awesome than the dynamic performances and the heart felt speeches that moved me to tears.
I noticed it early on and by half way through there was no denying it. I was so darn happy just to sit and take it all in. For one thing, it felt really good to see such positive images of Black womanhood owning the screen. It felt so good in fact that I found myself jumping up to dance and do the Hallelujah shout with the ladies in the audience and on stage.
But in addition to that, for that brief two-hour moment, I felt like my story and the stories of the Black women in my life mattered.
You see, as a Black girl, you often get used to never seeing yourself reflected positively on screen let alone throughout society. Black women (and men) are regaled with stories, articles, interviews, surveys, TV shows, magazine images and videos that pump out one uniform message: Black girls are not the thing to be.
We are constantly told that no one will marry us, think we're pretty or smart or give a rats ass about us unless we lighten our skin, straighten our hair, speak more quietly, have more accommodating opinions and otherwise de-emphasize the features and characteristics that make us Black in the first place.
As noted by Dr. Carter G. Woodson:
"The thought of the inferiority of the Negro is drilled into [her] him in almost every class [she] he enters and in almost every book."
For many of us these messages can become self-fulfilling prophecies simply due to their constant repetition and reaffirmation. It can be really difficult to see yourself in a positive light when the bulk of society bends over backwards to tear you down.
Joan Morgan, author of When Chicken Heads Come Home to Roost: A Hip Hop Feminist Breaks it Down, said it best when she said that our power lies in our ability to see ourselves and to know who we are.
If all you can see when you look at yourself are the negative things the world thinks about you than that will limit your capacity to fulfill your purpose. Conversely, when you see images of yourself that are uplifting, that celebrate your beauty, that radiate with your intelligence, images that stand tall and breathe life into you, you expand your capacity, your power, and your belief in your ability to do what life has called you to do.
Positive Racial Socialization Matters
That's why events and programs like Black Girls Rock! are so important.  Not simply so Black women can have a feel-good moment. But because these types of feel-good moments are directly related to our ability to withstand the onslaught of messaging designed to tear us down. We know from study after study that positive racial socialization is key to the success of Black children (and people) as it pertains to academics, social and professional development.
Positive racial socialization is defined as:
"tasks Black parents share with all parents — providing for and raising children…but it includes the responsibility of raising physically and emotionally healthy children who are Black in a society in which being Black has negative connotations."
As I said at the workshop on Saturday, we may not be ready to deal with racism as it pertains to our kids…but let us be clear that racism is impacting our kids (and us) whether we acknowledge it or not.
One of the key ways to combat that negativity is to expose our families to programs like this one. Programs that are unapologetically committed to seeing the beauty in ourselves, regardless of what anyone else sees.
So yes, Black Girls do Rock, that is indeed a fact. I am grateful that women like Beverly Bond and many others decided to take that fact and display it on screen in a way that left me feeling empowered, proud and celebrated. What do you think? Did you get a chance to see the event? Share your thoughts below!
Black Girls Rock! #Unapologetically #AllDay
And if you're looking for more thoughts from an Afro State of Mind, check out my book "Afro State of Mind: Memories of a Nappy Headed Black Girl now available on Amazon.com in paper back or e-book! And if you want to stay connected follow me on Twitter, "like" Afro State of Mind on Facebook, catch up on my latest youtube videos and tune into Afro State of Mind Radio!