by Mireille Liong of www.Going-Natural.com
Each of the following events will take place at the Warehouse Gallery in Red Hook Brooklyn (183 Lorraine Street | Studio #5 | Brooklyn, NY 11231)
The Going Natural Video Diaries Documentary

Date: August 9 at 2:00 pm. This Saturday (as in THIS WEEKEND PEOPLE! 😉 is the 1st screening of the Going Natural Video Diaries, a groundbreaking documentary that pictures the natural hair movement in motion.
Among the interviewees are elected official Jumaane Williams who shares his vision on natural hairstyles in the workplace. Robert E. Cornegy, also an elected official with dreadlocks not only shares his vision on natural hairstyles but he will also be part of the panel to discuss the film together with Gillian Scott, member of the New York Association of Black Psychologists. Lurie Daniel Favors of Afro State of Mind  will moderate the panel.
To find out more visit The Going Natural Video Diaries Screening page. Come see why we collectively go natural, what our struggles are and what going natural teaches us.
After the screening there will be a panel discussion with the New York Association of Black Psychologists and Robert E. Cornegy, moderated by Lurie Daniel Favors.
Free Photo Shoot and Giveaway:
From 2 pm on people will get a chance to get their photo snapped for free by Mireille Liong-A-Kong, author and photographer of the book BAD Hair Uprooted, A Celebration of Black Follicles. Not only do all participants get a free digital photo, the person with the most fancy natural hairstyle wins the 10th annual surprise gift basket.
For more info, register or get tickets visit the Going Natural Hair Education DayBAD Hair Uprooted Natural Hair
Workshop: Natural Hair Care for Kids & You by Adenike and Nicole
Date: Sunday, August 10 at 10:00 am.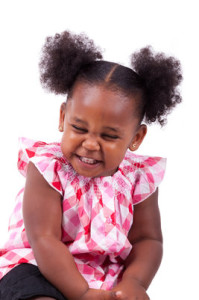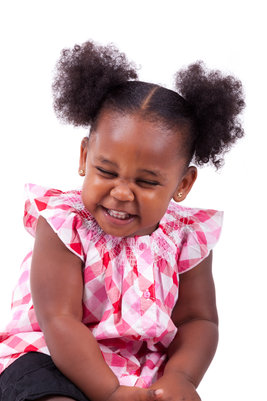 The workshop opens with a lesson for kids to learn how to make their own hair accessories by Leslie Ware, the Creative Cookie who's about to publish a new book on Kids Fashion.
Next up, there is no hair issue that Natural Hair Care specialists Nicole and Adenike haven't seen or can't deal with. With over 40 years of natural hair care experience they are happy to answer all natural hair questions. Whether you have a dry hair problem, find combing your hair a challenge or you feel your hair doesn't grow fast enough. People can ask all questions in a personable workshop or sign up for personal consultation with these two hair gurus.
Going-Natural Fashion Show
Date: Saturday August 23 at 8:00 pm.
In this unique setting African designers collaborate with Natural Hairstylists to bring you the Natural Hair Fashion show of the year. Runway producer Jerry Brown was brought on to bring out the very best in the world of Black Fashion.
The designers are Lea Mono Couture, Raif, Adovi couture/Florian Sodji, Tafari Tribe and Underwrap fashion. The hair salons are Sabine's Hallway, Woven Wool Hair & Body Experience, Khamit Kinks, Meko New York, Red Room Salon and Naturally Beautiful Hair Care. For more info, register or get tickets visit the Going Natural Hair Show 2014.
Each of these events takes place at the Warehouse Gallery in Red Hook Brooklyn (183 Lorraine Street | Studio #5 | Brooklyn, NY 11231) where the exhibit BAD Hair Uprooted is on display. The exhibit features the best natural hairstyles in a decade celebrating the 10th Anniversary of Going-Natural.com a social web and network community with more than 35,000 members.
For questions email Mireille Liong at info@going-natural.com. Hope to see you this weekend!