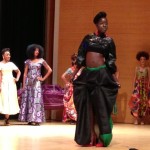 The Master Pioneer Hair Award plays a vital role in the natural hair community. It
Is the first award ceremony dedicated and committed to honoring and paying tribute to the TRUE pioneers and trailblazers of the Natural Hair Care Industry.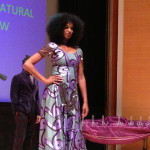 For those of you who missed it, the Master Pioneer Hair Award ceremony is one of those rare gatherings where some of the gems in our community are finally appreciated and celebrated for all of the hard work they have done, and the legacy they are laying down for the rest of us to follow. It is a glamorous event that honors all of those:
industry forerunners who forged a path, which made it possible for thousands nationwide to establish careers and businesses in the now thriving industry of natural hair care. These trail blazers have opened opportunities for entrepreneurs and others who have successfully established businesses in the industry and contributed to product research and development, education, and hair manufacturing, the design and creation of natural hair accessories, and much more! It is because of these individuals that the industry has evolved, gained international attention, and continues to grow.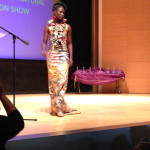 History and Context
Events like these are important because today's generation of natural heads needs to know that going natural, being natural and having options like natural salons and products dedicated to the natural hair community were not always the norm.
In a time when all you have to do is google "natural hair salon" and the name of your respective city in order to find a good stylist, we sometimes need a reminder that we didn't always have it this "good" (and yes, I know it could always be better—but this is an "appreciation" article so I'm being optimistic!). Sometimes you have to take a moment to pay respect to those who sacrificed so that we would benefit.
Regardless of when you went natural, it can be difficult to appreciate this history. It's not often talked about and even more rarely celebrated.
A lot of us don't necessarily realize the sheer amount of work it took for us to get to this point. Even though there are still challenges for natural heads, things are far easier now than they used to be.
There was a time before we had an online community. Before we had natural hair meet ups. Before the natural hair Expo's and before the normalization of events completely designed to meet the needs of today's natural hair community. Before Google, Youtube and Facebook, many of us went natural in isolation. We often suffered in silence as we tried to figure out how to comb hair we hadn't seen since childhood.
There was a time when "natural hairstylist" was not even a title—let alone a job aspiration. This was back when going to a salon to get your natural hair braided and cared for was not even necessarily considered legal.
Styling and Profiling
This is why events like the Masters Hair Pioneer awards are so important. You may not know this, but like most other rights our community has fought for, Black women and men had to seriously battle for legislation that would allow them the right to care for natural hair in salons.
In addition to demanding that practitioners in the Black hair community were respected, these pioneers had to educate predominantly White male legislators on the very basics of Black hair care in order to get that legislation written into law. (And anyone who has tried to explain Black hair care to non-Black friends and co-workers knows that this is no easy task.) This small group of people worked together, literally heading off to state capitals, engaging in lobbying efforts and putting in real work in order to lay the foundation that all had happen.
It wasn't until 1993 that New York State instituted a state recognized Natural Hair Styling License. Before that it wasn't legal to own and operate natural hair salons. But states like New York didn't just decide to create those licenses out of the kindness of their hearts.
Suffice it to say, we owe a lot to those women and men.
Which is why I really appreciated being able to see some of these pioneers honored at the Masters Pioneer Hair Award ceremony. The biennial event took place at the Brooklyn Museum this year and was an event to remember. This year's honorees included:
Adio Akil – Praises Products
Debra Hare-Bey – Red Creative Art Concepts
Carla Brown – Beyond Braids
Maria Thompson – Twist and Curves
Ngone Sowe – Soween
Mishon Long – Mishon Mishon
Cecilia Hinds
The attendees were glamorous. The speeches were powerfully heartfelt. Stylist Sakeena Nzinga's hair and fashion show "Afro Beauty Defined" was a stunning display of drop dead gorgeous hair and amazing fashions. It was an all around amazing event and I was so glad to just be in the audience soaking up the good vibes.  Be on the look out for the next edition of the Master's Pioneer Hair Award Ceremony. It is an event you absolutely cannot afford to miss.
Check out photographer Nay Marie's brilliant photos of the event here.