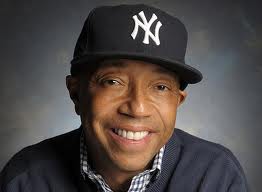 So if you haven't heard, Russell Simmons created a Harriet Tubman sex tape. Yes, you read that right. A sex tape parody in which Mother Harriet has a fellow slave friend hide in a closet and tape her essentially seducing her master. In the video "Harriet", played by Youtube comedian Shanna Malcolm, records:
a sexual escapade with her master to blackmail him into helping her get the Underground Railroad going. There's an actual sex scene (that's more raunchy and silly than sensual) where he's on top, and then she's on top. All in all, it ends with Tubman sitting on a bed smoking, telling her master that she has something on him that could ruin him if he doesn't allow her to start the Underground Railroad.
Where to begin?
There's a reason we call Harriet Tubman "Black Moses." Harriet Tubman is one of the most revered women in Black history because of the incredible sacrifices she repeatedly made in order to secure freedom for herself and others. She did this despite the fact that there were bounties placed on her head and her life was in constant danger
As a child, she faced brutal beatings on nearly a daily basis, at the hands of one of her mistresses. As a teenager she stood up to an overseer who was hunting down another slave. In response he took a lead weight and beat her in the head with it. Her parents thought she would die from the blow but she pulled through and survived.
After securing her own freedom, reports say that she freed over 300 additional enslaved Africans. By her own account she once famously said
"I freed over a thousand slaves. I could have freed thousands more if only they knew they were slaves."
See Harriet is revered because she did what no one else could or would do. She gained freedom for herself and selflessly dedicated her life to securing freedom for others.
Black Moses indeed.
Rape During Slavery
I am going to be generous and give Uncle Rush and his defenders the benefit of the doubt. See most people, Russell Simmons included evidently, have no idea just how disgustingly terrible slavery truly was.  If you're basing your slavery knowledge off of your K-12 education or a recent viewing of movies like Roots or Django, you are sorely mis-educated. Here is just one account of what happened when a Black woman refused sex with her master during slavery.
I encourage you to peruse slave narratives or books like 100 Years of Lynching to get a feel for the constant state of terror that Black folks lived in during slavery. Remember—it wasn't a crime to rape a Black woman. So Black females were literally at constant risk of being forced to submit to their master's sexual desires.
Many slave masters used Black women to teach their sons how to "be men" and had free, unlimited access to sexually abusing them at any time. Refusal could bring brutal beatings where the woman's flesh literally hung off her body if not actual death.
(This is one of the reasons I get angry when people act like Thomas Jefferson and Sally Hemmings had a "relationship."  The former president of the United States repeatedly and systematically raped that young girl and is upheld as a hero. But that's another post.)
Back to Uncle Rush
This is part of why the Russell Simmons backed video is so disgustingly disrespectful. Harriet Tubman had to literally steal her freedom. There was no back room bargaining. There was no willingness or capacity to seduce a master with her body in order to get his permission to run the Underground Railroad.
In this video not only is Harriet reduced to a slave era video vixen—but she isn't even allowed the dignity of being the orchestrator of one of the most successful anti-slave movements known to man.
But this is about more than just the video. This is about an open willingness to completely demean and destroy Black women's stories and pain for a cheap laugh. It's about a willingness to take what we hold sacred and sacrifice it for personal profit. It's about a few selfish Black people who will sell out our history because it affords them financial gain.
This video represents an overriding willingness, which is all too common, in which those of us who are "making it" are willing to disrespect our own and then justify it by any means necessary­­—because it is personally profitable.
We Shouldn't Be Surprised
This is consistent with Uncle Rush's historic unwillingness to take accountability for the images of Black women in Hip Hop. As noted some time ago on Ebony.com,
As the co-founder of Def Jam Recordings, Russell played a large role in the promotion of misogynistic and sexist music and videos that have helped shape many young rappers [and by extension society's general] contempt for women.
Though Simmons has engaged in projects designed to uplift members of the community, we shouldn't be surprised that a man with his history of defending any and every artist willing to ho-ify any and every Black woman so long as the beat is hot, would declare that this skit was "the funniest thing" he'd ever seen.
We shouldn't be surprised that his "apology" was watered down and weak at best (and even contained an "LOL").
But we should start asking some more challenging questions.
#BlackPowerisforBlackMen
The release of the video is timely considering the most recent
trending topic [on Twitter] aimed at intra-racial sexism and men who can talk a good game when it comes to race, but are incapable to see the oppressive and harmful impact of patriarchy on Black women: #blackpowerisforblackmen.
In the spirit of that statement, what does it mean when many of the men in our community are willing to sacrifice Black women for a laugh?
What does it mean when those who are not willing to sacrifice us are willing to instead stay silent when we are held up like lambs for the slaughter?
What does it mean when some of the most powerful Black men find it "funny" to joke about the tragedy of slavery—so long as it's at a Black woman's expense? After all, as noted by Jamilah Lemieux:
Do any of you think that he would have green-lit a parody video that found young Frederick Douglass giggling as he was mounted by a White man—you don't think that only Black women were subjected to the indignities of slave rape, do you?
What does it mean when our collective cultural esteem is so debased and so low that we will hold up our own history as an available punch line to whichever street corner comic finds it useful?
How is this collective self-hatred related to the current conditions plaguing our community today?
What does it mean when decades after the "Step-n-Fetch-it" era of Black comedy when Black actors had no choice but to debase themselves and grovel at the feet of White supremacy, we now have Black people who have "made it" who choose to continue slobbering over the feet of racism in order to get hits on their websites and Youtube pages?
What do we do to respond?
We all know Frederick Douglass' famous quote: "power concedes nothing without demand—it never has and it never will."
We don't expect the beneficiaries of White supremacy to give up their power without struggle. Is it time for us to make the same assessment of Black male privilege? What struggles are we willing to engage in to demand the type of respect Black women deserve from our male counterparts?
Here's the thing. Black women stay down for our brothers. Even when it means silencing our own pain.
But what is the cost? Let me hear your thought in the comments below.
And if you're looking for more thoughts from an Afro State of Mind, check out my book "Afro State of Mind: Memories of a Nappy Headed Black Girl now available on Amazon.com in paper back or e-book! And if you want to stay connected follow me on Twitter, "like" Afro State of Mind on Facebook or catch up on my latest youtube videos!