Ladies & Gentleman I simply cannot thank you enough! I am still exhausted from this weekend but so eternally grateful. The book release was a fantastic experience and I am quite frankly still on a natural high.
In fact—the entire weekend was one huge blessing. On Saturday I was surrounded by sista-friends and family as we celebrated the baby shower for my little one, Baby Girl Favors. It was amazing to be in the center of so much love and well-wishes. Here's a picture of my mom, sister, Baby Bump and I at the event. Three generations of natural head love! And yes, that is my baby-shower hat. Come on ladies, if you've had a great shower you know someone tried to force you into wearing one!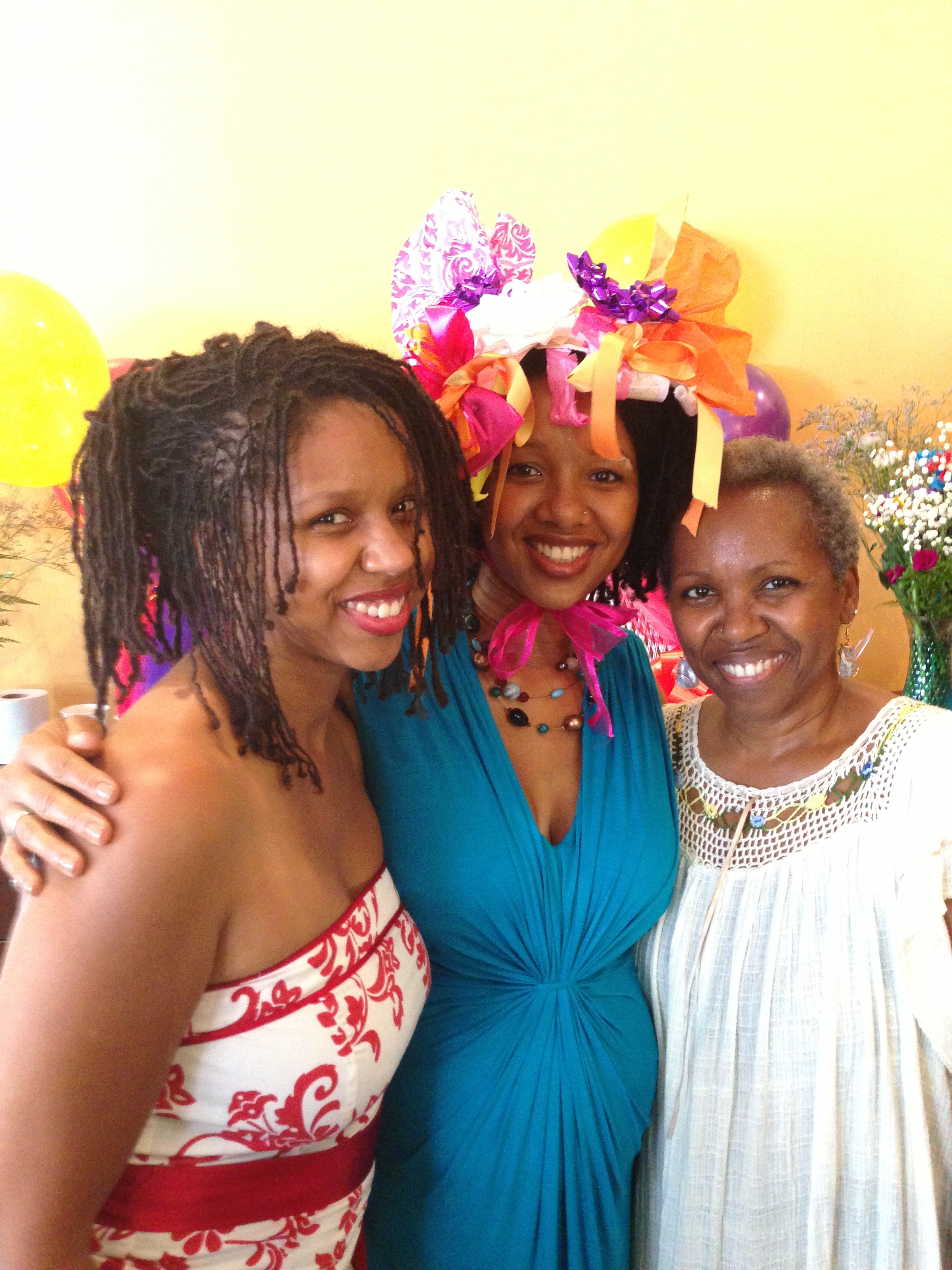 The book release on Sunday was just an all out amazing day and it is one I will remember forever.
It's not often that a girl writes and releases a book. It's even more rare that the first event for said book release is such a huge success! I know that the natural hair community is one that shows support. But I was still shocked to look up and see that not only was every seat in the house taken—but there was literally a line of people at the door waiting to get in.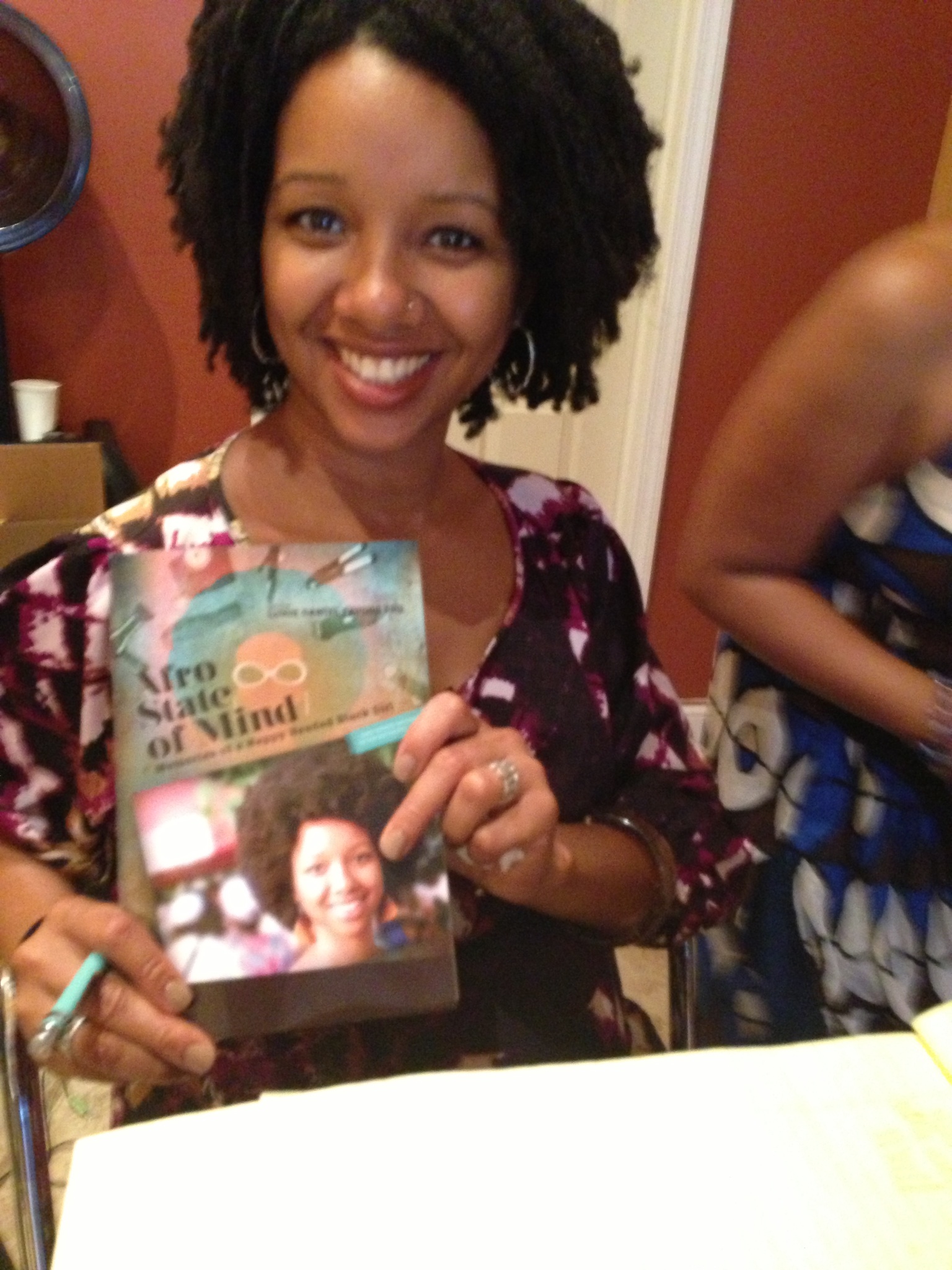 Team Natural Hair Support —I cannot thank you enough for coming out. I'm going to post some more pictures and video from the event shortly but just wanted to give you quick note of thanks!
And I am so grateful for those of you who have already taken the time to send me emails telling me that you love the book! I appreciate it and thank you for showing so much love!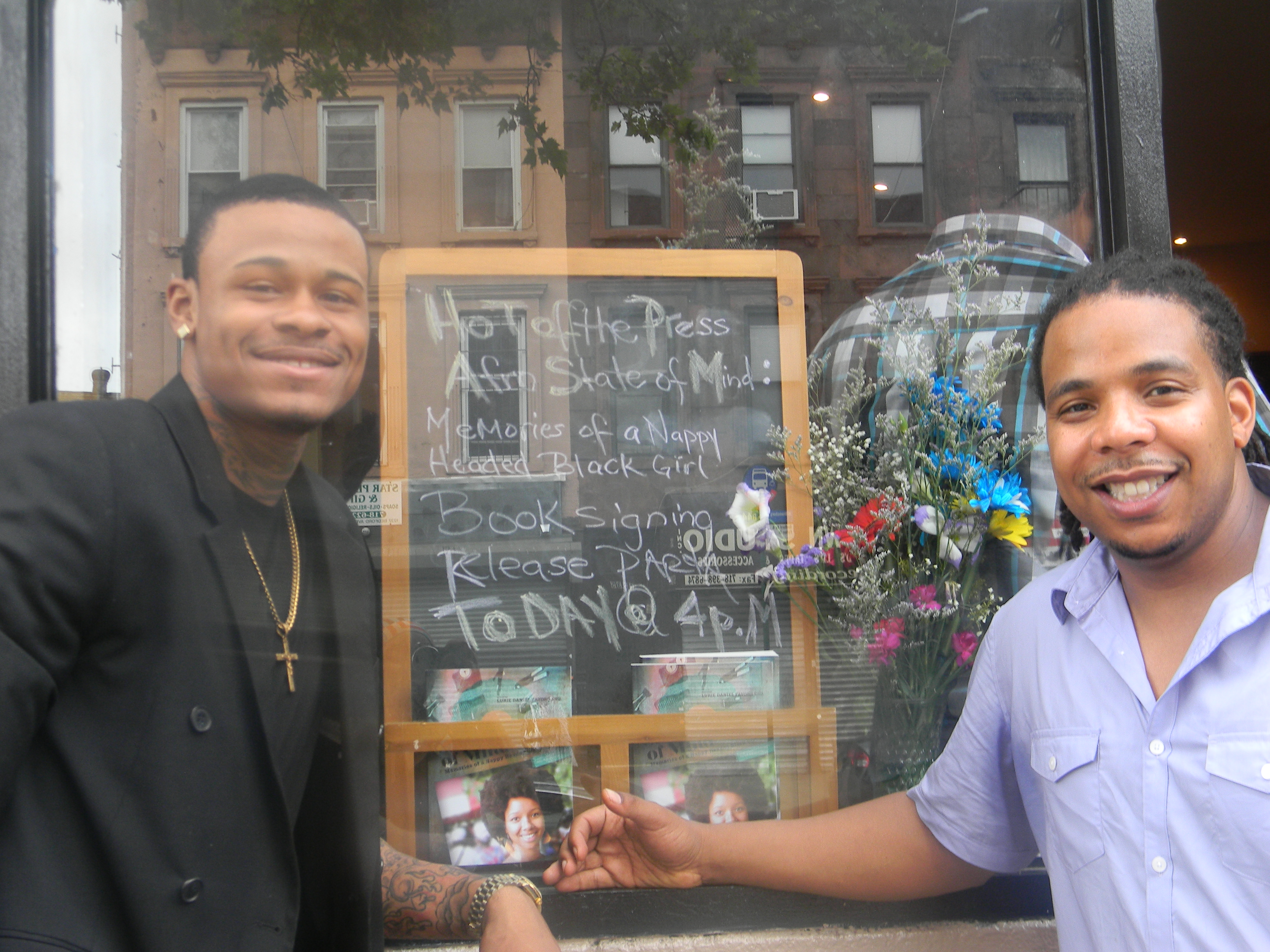 If you weren't able to come to the event—or if like some you decided to buy the book via Amazon because the line was so long—then here's the link you need in order to get the book.  And remember—if you like the book please write a review on Amazon and let the world know that there is a market for books that focus on Black women and our hair.
Like I said on Sunday—the natural hair movement is bigger than two strand twists v. blow outs. It's about us creating a standard of beauty that has us as the central focus.
Here's to beautiful Black hair and an Afro State of Mind!