Upcoming Events!

Lurie Daniel Favors, Esq: Author, Attorney, Speaker
Moderator, The Beauty of Blackness and the Law: #BlackHairEdition | a Symposium by the Center for Law and Social Justice | March 28, 2016 | Free Registration: http://bit.ly/CLSJBlackWomensHistory
How does the law impact the rights of Black women and girls to show up in Black bodies?
Can employers discriminate against Black hairstyles?
Who defines "professional natural hair" for Black women?
How can we protect Black girls from being kicked out of school for wearing ethnically Black hairstyles?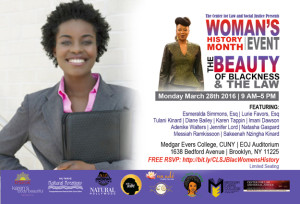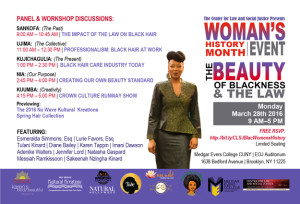 Speaker, 2016 HipHop Literacies Conference: Black Women and Girls Lives Matter | March 30-31, 2016
The conference aims to ensure that the needs of black and brown girls and women are fully addressed as they continue the fight to dismantle institutional racism and promote healing for collective empowerment of black and brown communities.

Speaker, NYULP 2016 April Book Drive
This book drive will run from February through the end of April. Each month will feature a new author presenting their book to those in attendance and on April 2, 2016 Lurie will be the featured author! Each event will have a place for attendees to donate books which will be donated to people in need.
***A two book donation or $10 per attendee is required to attend the event.***
Moderator, Racial Truth and Reconciliation | A Conversation with Tim Wise | May 10, 2016
This forum and interracial dialogue aims to engage and inform the audience on ways to become agents of change within themselves and in the community around the problems of racism, mass incarceration, police brutality, and engage in Black Lives Matter in a meaningful and authentic way.
Past Events
Speaker, Teaching Black Students: Race, Racism & Culture in Schools | Feb 29, 2016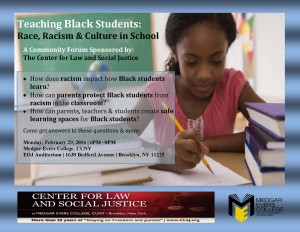 Moderator, Is Brooklyn the Next Ferguson? Dec. 11, 2015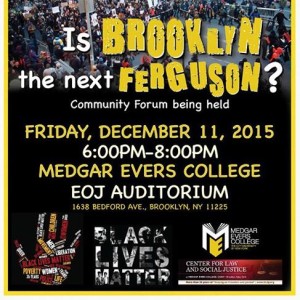 Panelist, The Black Panthers: Vanguard of the Revolution Screening | Dec 4, 2015